<br>REUTERS/Courtesy of the Travolta family/Rogers & Cowan
Us Magazine
In his first interview since son Jett's tragic death last January, Scientologist John Travolta says he and his family are relying on almost daily religious counseling sessions to help them cope.
Since the 16-year-old boy died following a seizure, "We've been working very hard every day as a family to heal," Travolta said during a round-table interview (per USA Today) with the cast of his latest film, Old Dogs (out Nov. 25), which also stars wife Kelly Preston and daughter, Ella, 9. "We have our own way of doing it, and it has been helping."
Look back at touching photos of John and Jett Travolta
Travolta, 45, said he has been overwhelmed by all the support.
"You need your friends a lot in times like that," he said.
Preston, 47, added that the "outpouring of love from, really, worldwide has been extraordinary. It's been our friends, our family, our church. We partake in spiritual counseling pretty much daily."
Still, she said, "It's a tricky thing. Sometimes, something that's right for the moment is not right the next day. Being with people who are important to you, being with people that you love, I think that's what has primarily helped us the most. Sometimes, being alone, too."
See photos of Kelly Preston and other stars who've romanced George Clooney
Though the family has been in relative seclusion, Travolta said he is speaking out now to draw attention to his daughter's film debut in Old Dogs.
Said the actor, "We decided it was OK to come out and promote, to introduce her to the world and to give her a beautiful future in film."
Travolta and Preston declined to comment on an extortion case involving a former Bahamian senator and a paramedic who are accused of demanding $25 million from the family with information about Jett's death.
See today's top celeb news photos
In his extortion trial testimony, Travolta admitted for the first time that his son Jett had autism. He is believed to have kept his son's condition a secret because of the way Scientologists view illness.
A mistrial was declared this past October. A retrial has been ordered.
برچسب ها: John Travolta: Scientology Helping Us "Heal" After Jett's Death ،

CafeFx's 3D Gore Fest for
How The Foundry's Nuke and Ocula helped push the film's FX over the top
Beth Marchant Why is it that a film released in August and met with dismal initial reviews continues to rake it in at the box office? 'Tis the season to be gory, especially in three dimensions.
The Final Destination
, still awaiting release in Japan, Australia, Italy and Spain, has reaped nearly $100 million around the world to date and $65.8 million in the U.S. Sure, it is a franchise film with an established fan base, but that's not grim by anyone's standards. 3D made the difference
برچسب ها: CafeFx's 3D Gore Fest for The Final Destination ،

Zed Saeed


Hollywood, CA USA


© CreativeCOW.net. All rights reserved

.
Article Focus: A Creative Cow Exclusive! DigitalFilm Tree's Zed Saeed has helped create pioneering digital workflows built around FCP, custom-designed for large-scale productions. Their biggest challenge so far has come on "The Forbidden Kingdom," an epic film partnering Jackie Chan and Jet Li for the first time -- with production and post in China, Korea, Australia, and multiple locations in the US. Here's a look at how they put it all together with FCP, Xserve, XML, Color, file-based workflows...and hard, hard work.
برچسب ها: The Forbidden Kingdom: Jackie Chan. Jet Li. FCP. ،

Why Celebrities And Athletic Conferences Don't Get It
By Stacey Woelfel, RTNDA Chairman

Have you noticed that the commissioners of the major collegiate athletic conferences are starting to sound more and more like "Brangelina" every day? Think I've lost it? Stick with me here and you'll see how the comparison makes sense.

There's no doubt that some of the great fame Brad Pitt and Angelina Jolie enjoy right now has come from the fine body of work each has put together as a screen actor. Both move effortlessly from heavy drama to light comedy and both have undeniable screen presence that doesn't come along all that often.

But I can name a lot of actors over the years (I'm a bit of a movie buff) who had all those attributes but never reached megastar status like these two have. So what's the difference?
Sony Introduces SRW-9000 HDCAM SR Camcorder
New PDW-F800 XDCAM HD Camcorder and PDW-F1600 Deck Also Debut
Tape's not dead yet — the newest big gun at Sony's NAB booth was the SRW-9000 camcorder, a high-end camera for TV programming and commercial production built around the HDCAM SR tape format. Physically, the camcorder is the same size as the original F900. It's slated to be available in December at a price to be announced
برچسب ها: Sony Introduces SRW-9000 HDCAM SR Camcorder ،

Seven Pounds
09.10.2008


Will Smith recently wrapped up production in the upcoming Gabriele Muccino-directed film Seven Pounds. The drama places him in the role of an IRS agent facing suicidal thoughts but realizes his plans are being altered.
Seven Pounds is currently scheduled to hit theatres this winter.
برچسب ها: Last News ،

Nominees of 7th Visual Effects Society Awards in Motion Picture
January 19, 2009 10:03:50 GMT
'Iron Man' and 'The Dark Knight' are among the leaders of the pack following the nominations announcement of the 7th Visual Effects Society Awards.
---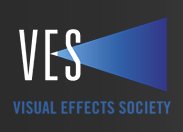 On Monday, January 19, Visual Effects Society have announced their nominees for the 7th annual Visual Effects Society Awards and "Iron Man" dominates the fields with five gongs. The superhero movie starring Robert Downey Jr. is up for Outstanding Visual Effects in a Visual Effects Driven Motion Picture and Best Single Visual Effect of the Year among other things.

In those two categories, the Jon Favreau-directed action movie will be facing strong competition from from "Cloverfield" and "The Curious Case of Benjamin Button". Still, for the Outstanding Visual Effects in a Visual Effects Driven title, it also has to overshadow "The Chronicles of Narnia: Prince Caspian" and "Hellboy II: The Golden Army", while for the Single Visual Effect of the Year prize, it has to go up against "The Day The Earth Stood Still" and "Indiana Jones and the Kingdom of the Crystal Skull".

Aside from "Iron Man", other multiple nominations recipients included "Crystal Skull", "The Dark Knight" and "Bolt", each of which collects four nods. "Dark Knight" receiving two in the special-effects category and one for models and miniatures. "Bolt" is given gongs in animation fields, while "Crystal Skull" collects nods also for real time visuals and matte paintings.

برچسب ها: Nominees of 7th Visual Effects Society Awards in Motion Picture ،

The Martin Luther King Jr. weekend is proving bountiful for at least one shopping-mall misfit.

Sony's PG-rated comedy "Paul Blart: Mall Cop" -- starring Kevin James ("I Now Pronounce You Chuck & Larry") as a hapless security guard-turned-hero -- rung up an impressive $33.8 million in estimated opening grosses through Sunday. That put the Happy Madison production firmly atop the domestic boxoffice headed into the Monday holiday.

"It's a huge number, there's no doubt about it," Sony distribution president Rory Bruer said.

Clint Eastwood's "Gran Torino" from Warner Bros. was pacing second over its second weekend of wide release, following several sessions in limited distribution. Pumping another $22.2 million it its tank this weekend, "Torino" now hauls a $73.2 million cume.